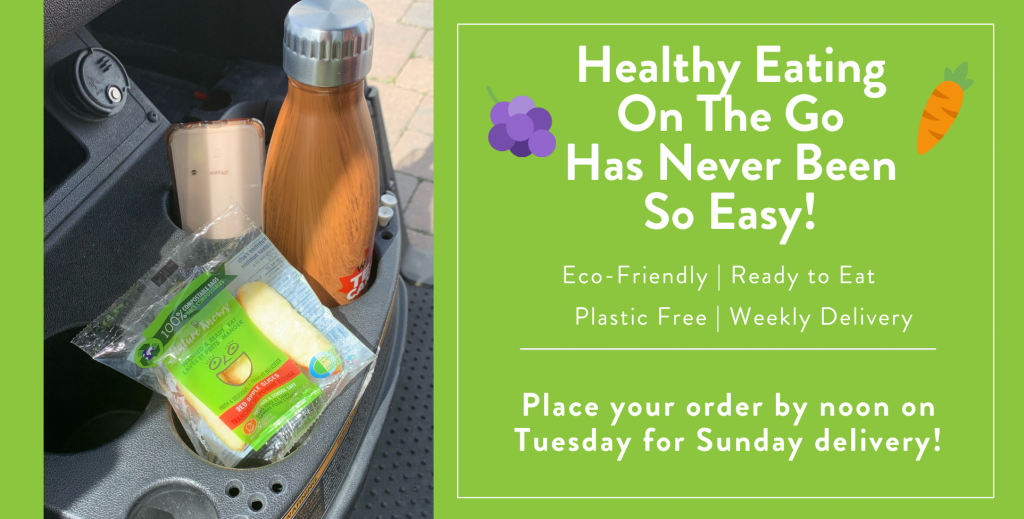 Welcome to Nature Knows NEW Online Shop! We are proud to serve you the freshest ready-to-eat fruits and vegetables packed only in our 100% eco-friendly formats and delivered directly to your home.
Our produce is pre-washed and ready-to-eat, all-natural with no preservatives.
Prepared locally with our proprietary packaging created in Ontario.
Nut-free – school and parent approved.
Our single serve safely sealed snack pouches are compostable and snack boxes are biodegradable, all made locally in ON, Canada.
Our breathable eco-friendly packaging and natural cleaning process allows our fresh produce stays fresh 50% longer than plastic packaging – which means less waste and no plastic ?
Order deadline is noon Tuesday for delivery on Sunday*. You will receive a text with your 3-hour delivery window (you do not have to be home.)
FREE SHIPPING for GTA with a purchase of $60.00 (not including cooler bag). If you need less than $60.00 a $15 delivery fee will apply.
First orders will include a $10 deposit for our reusable thermal grocery bag and ice pack(s) – upon returning the bag and ice pack(s) on your second order we will credit your account.
For more information check our Frequently Asked Questions.
.