Welcome to Nature Knows!
Nature Knows Ready-to-Eat, Fresh Fruits & Veggies Sustainably
Our fresh goods are All natural, with no preservatives, perfect for all ages and dietary needs! We believe eating fresh, real food should be as easy to enjoy as a cup of your fave java or snack food, yet withouth all that plastic!
We are Nature's Fast Food
Helping you enjoy deliciously nutritious sustainable fresh food anytime you need, anywhere you go!  
With our convenient individual safely sealed portions of frresh fruits and veggies, to meal kits or family bags, packed ONLY with our Plant Based formats. Yummy good food you can feel good about while reducing food waste and plastics.   Our custom designed sustainable (No Plastic) designs are Compostable and Biodegradable. Place in the green bin or backyard compost, or Garbage to decompose naturally and safely with our plant based materials. (Check with your City or Town for Rules & Regs)
We are proud to custom create our locally #OntarioMade 100% Eco-Friendly packaging. 
Nature Knows is nourishing lives while helping you reduce food waste and protecting our planet. With our natural cleaning process and breathable high barrier plant based pouches and snack box windows, our fresh produce actually stays fresh naturally up to 50% longer than plastic cups or trays commonly used. 
Good for us & Good for the Earth
Here to help support your success with Foodservice, Grocery & Community programs.
Happy Healthy Safe and Sustainable Snacking! 
OUR PRODUCTS
Healthy and Nutritious Fresh Fruits and Vegetables 
Safely sealed, Single serve Snacks to Sides Ready To Eat Convenience
Helping you Reduce Waste and Plastics, our Fresh Produce stays Fresh up to 50% more than plastic cups or trays commonly used. 
Washed and Ready to eat
All Natural
Gluten Free
Nut Free
100% Eco Friendly Packaging (Proudly Canadian, Local Ontario Made)
& Plant-Based Biodegradable Packaging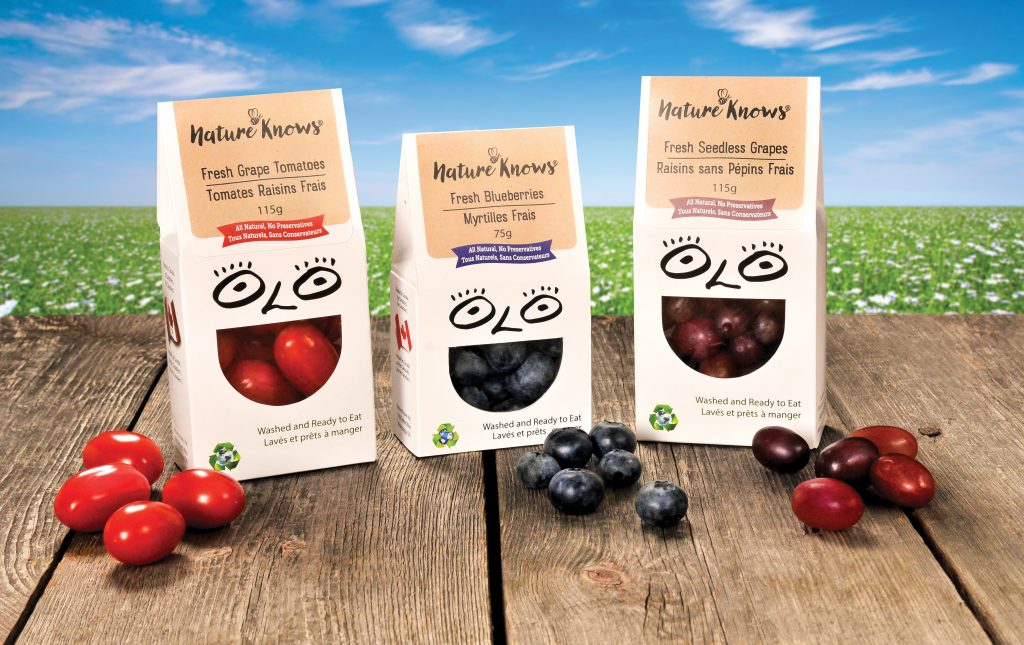 FREEBruary is Back!
Find our NK Fresh Snacks on BOGO along with an extra bonus offer 🙂 Plus so many more amazing deals and prizes all month long. Supporting awesome small business, new products and Canadian businesses, Sign up for Free today. www.freebruary.ca 
Fresh Delivery & NEW

Sweetheart

Goodie Boxes  @FreshWagon.ca 
We are super excited to have Nature Knows Fresh Fruits and Veggies available for delivery with our sister company FreshWagon. Enjoy Stress Free NO Line up Shopping, Safely Delivered right to your home or office. We are proud to be alongside an amazing array of local ON made gourmet foods to fresh meats, baked goods, sauces to snacks, tea & coffee, spices, meal solutions +more!
Sweeten up your Love and Spoil your special someone or why not treat yourself to a Gift box filled with local goodies.  These sweet gifts include NK fresh snacks – Perfect for Valentines/Galentines Celebrations, Date Night, Game Day and Movie time with the fam. Grab yours today while supplies last.
Delivery within SouthWest ON to Toronto GTA http://www.freshwagon.ca
Proudly Supporting local and Giving Back to our Community with Every Order. Giving the Gift of Healthy Goodness!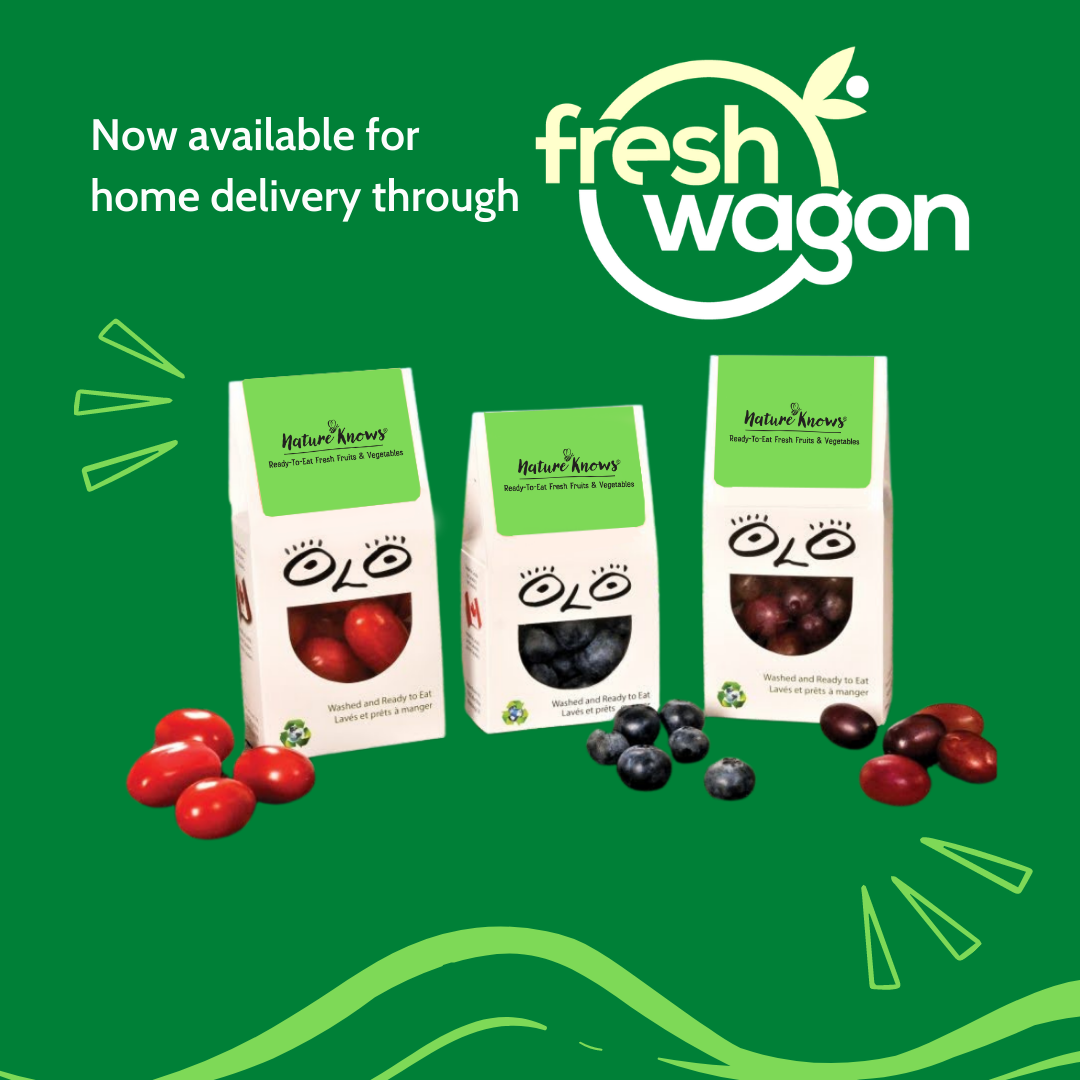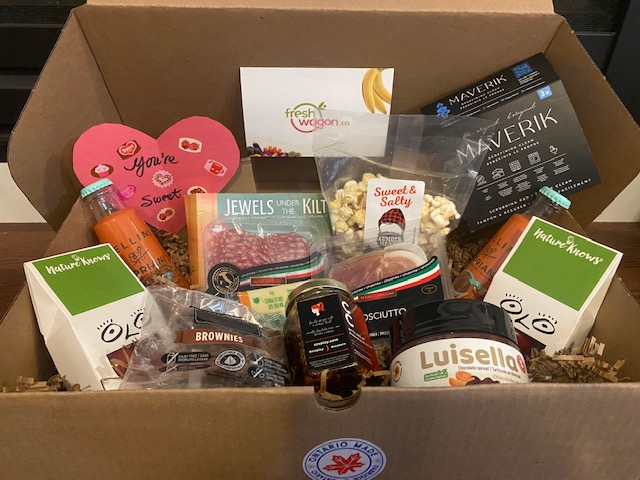 Have you Heard of Upcycled Food? 
We were proud to Collaborate with amazing green leaders, working with @ProvisionCoalition to bring together the first ever Upcycled Fresh Meal Kit. Featuring Nature Knows fresh veggies! Helping us reduce waste with our Custom designed compostable breathable window box and pouches, our fresh produce stay fresh up to 50% longer than commonly used plastics. Alongside amazing brands Abokichi with their Miso and Ramen Noodles, Vision Foods New Plant-based Muffins and Sunrise Soya Tofu who repurposed delicious ingredients into meals everyone can enjoy. 
Achieving millions of connections sharing our New meal kit during the Upcycled Fest we are now exploring and open to custom orders. 
Find out more how you can help support Upcycling and customize your own snacks and meal kits. Email us today : [email protected]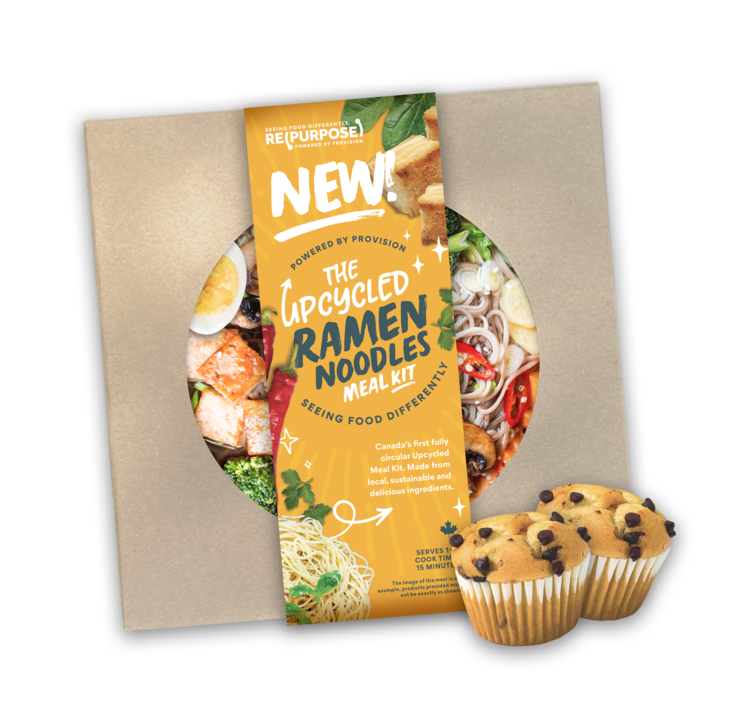 Proudly Supporting Women's International Day coming up March 8th. Join us in Celebrating with the amazing Women owned businesses with our proud partners CWIF – Canadian Women in Food Find all the details here, though book quickly for this sell out event www.canadianwomeninfood.ca